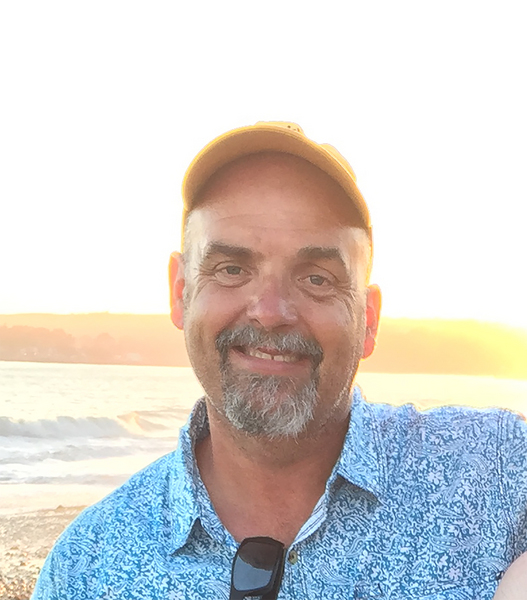 Follow story
Receive email updates when there are changes to this story.
Dennis Duncan
February 23, 1966 - November 29, 2017
Dennis Duncan died unexpectedly in his home on 11/29/2017 in Duncan, Oklahoma at the age of 51.
Dennis is survived by his wife Ramona of Duncan, OK, son Daniel and his wife Ashley of Cape Coral, Florida, son Michael and his wife Ashley and their daughter Mavis Rose of Albany, Oregon, parents Dave and Nadine of San Juan Capistrano, CA, grandmother Francine Renzi of Mission Viejo, CA, brother Jordan, and his wife Tracey and their son Christopher of Irvine, CA, sister Wendy and her husband Scott, and their sons Harrison, Hayden, and Hudson of Laguna Niguel, CA.
Dennis was born February 23, 1966, in Glendale, CA to Dave and Nadine Duncan. He grew up in San Juan Capistrano, CA and attended Capistrano Valley High School. Dennis surrounded himself with friends and family and was an avid collector of model airplanes and cars.
Dennis worked with his father at Cox Hobbies in the 1980's as a reprographics technician and Cad Draftsman in the early 1990's. He began driving trucks in 1993, where he found his love for the open road. He proudly continued his career as a truck driver until his untimely death. Dennis saw many places across the country, and often shared his adventures with his family through phone calls and photos. He was a humble and hard worker who was proud to be a truck driver, earning numerous safety awards throughout his trucking career.
Dennis moved to Duncan, Oklahoma in 2003, and immediately felt it was someplace he belonged. While he was always at home with his family, in California, vacationing in Montana, or anywhere we would be, Dennis considered Duncan Oklahoma to be his home.
Dennis was always smiling, and happy to share a story with friends and complete strangers.
A funeral is scheduled for 4 p.m. Friday, December 8th, 2017, at Whitt Funeral Home - 3720 US 81 Duncan, OK. All those who knew Dennis are welcome to attend to remember and celebrate Dennis's life. The family respectfully requests that donations be made to the Stephens County Historic Museum 1402 W Beech Ave, Duncan, OK 73533, instead of flowers.
Published on
December 6, 2017
Send flowers
in memory of
Dennis
See more
Obituary published in
Events
Guestbook
Print Guestbook
Share your condolences and special memories.
The guestbook expires on March 06, 2023.
Share a message.
Add photos to your message
11 posts
I was thinking of Dennis today and wanted all The Duncan family to know your in my thought's and my heart!!
My deepest condolences go out to Dennis ' family on their loss. I never knew him but I know they are grieving their loss. So very sorry. My prayers go out to them.
So how do I sum up the 50 years of you in my life? There are no feelings to describe to pain I feel. My mom tells the story of you being at our house the day I came home from the hospital. You were only about 1 at the time, and there you stood with two dresses hanging from you fingers for little ol' me. I remember seeing all of you in Colorado, the pictures we still have of that time. You were always there for me. You were my first Kiss. My first Prom (yours) and I will never forget how special you always made me feel. We have been best friends for the 50 years I have been on this planet. You left us way to soon. You should have been able to watch your grandchildren grow up! It's so
...
unfair! I truly hope you knew how much you meant to, not just me, but everyone you came into contact with. You were a very special person. May you rest in piece my friend! Love Suzi
Read more
You will be missed Dennis. Thanks for all the blueberrries' 12-8-17
My heart breaks for your family. Losing a family member... there are just no words to make it better. I am so very sorry. Condolences and prayers to the Duncan family.
Just a note to send our heart felt love for comfort and blessings. I was touched by your family revealing how Dennis always included his family in his life here in Duncan Reaching out to you all and making you feel special. That is a beautiful gifts.. BLESSINGS AND SHALOM (PEACE) TO YOU ALL.
Dennis,

My heart is aching, and I thought and thought about how I could summarize a lifetime with you, but I could only come up with two words – Thank you.

I just cannot believe that it has ended this way, there were still so many things that I wanted to do with you and say. We certainly shared lots of years together and had a whole lot of fun times.

I wanted to do my best to help memorialize your life and time here in Duncan, only to find that you have blessed so many people's lives here with a lifetime of memories - your friendship, your kindness, your generosity, your humor, and good times spent with you. Seeing others shedding tears for the brother I know, touched my heart s
...
o profoundly. I have spoken to so many people who knew you for your best qualities, and I couldn't be more proud of the life you made for yourself here in Duncan Oklahoma. You had done all of the work to memorialize your life, before I ever arrived.

You were one of the first Duncan's from the William Duncan Family Branch, to return to Duncan and call it home,. You did such a great job for yourself, that I have nothing but sadness that your life in Duncan was cut short - I know how much it meant to you to be a part of it.

We didn't get to see you that often, but when we did we enjoyed your visits so much - time together in Montana, Holidays at home, and even the surprise visit for Dad's birthday. All of these are some of my greatest joys in recent years.

You watched my son grow up, and made meaningful contributions to his life that he will always remember. You will always be his "Uncle Dennis", and for that I thank you.

You always found time to call or text, to wish somebody a happy birthday, to wish mom and dad happy anniversary, just say hello to Grandma Renzi, arrange a friendly round of BZFlag, and even call to rant about politics.

You always treated Tracey and I, and Wendy and her family with the greatest respect, and gave us your full attention when you were around, and for that I am grateful.

You always found ways to let mom and dad know how special they are, and how grateful you are to be their son, and for that I am blessed to call you my brother.

You are a shining example of somebody who knows the true meaning of family, and I will do my best to follow in your footsteps.

One of my favorite things to do in recent years was finding ways to reunite our family with you. I can't do that anymore, so I need to leave that job to you – watch over us, and give us all strength and courage when we need it the most. I know for the first time in my life what heartache feels like…

You were dad's best friend, mom's baby boy, and a big brother to both Wendy an I. We will forever have you in our hearts, but we will miss having you in our daily lives.

My faith is being tested, and I am struggling to let you go. I lost one of my rocks that I know I will need in the years to come. For now, I will drift rudderless, until I navigate my way through all of my grief, and reconcile what was taken from us on November 29th 2017.

I am so very thankful for the time we had together and proud of the man you are. I pledge to you that I will visit from time to time and spend time with those who knew you best. For the rest of my days, when times are great, I'll think of you, and I'll miss you so very much.

Goodbye, my brother and thank you for the time that you were in my life. I will love you forever and pray for you often. May God bless you always.

Your brother Jordan

A Poem for our family:
Our family chain is broken, and nothing will ever seem the same. But as God calls us one by one, our chain will link again.
Read more
We are so sorry for your loss.
This has come as a total shock and I'm still trying to process this loss. My heartfelt condolences go out to Mona, his wife, and all the family members this has impacted.

Dennis was the most caring, loving individual and might I share truly the love of Mona's life. Yes, he ALWAYS had a smile, willing to help anyone and had such a wonderful laid back personality. Mona and Dennis' trip out to Arizona to spend a few days with us a few years back was so enjoyable that I cried when they left, as I love both of them so much. Dennis had so many more years ahead of him and died far too young.

Love and Hugs to everyone. Dennis, may you rest in piece my friend.

Debbie
I still remember the two of you spending time with us , in Duncan and Phoenix . We have missed you . Our prayers are with you and Dennis .
I met Dennis when he first moved in next door to me. We became good and close neighbor over the years. HE WAS MY FRIEND.!